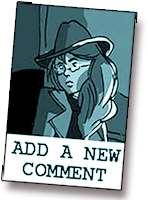 | | | | | |
| --- | --- | --- | --- | --- |
| | | | | |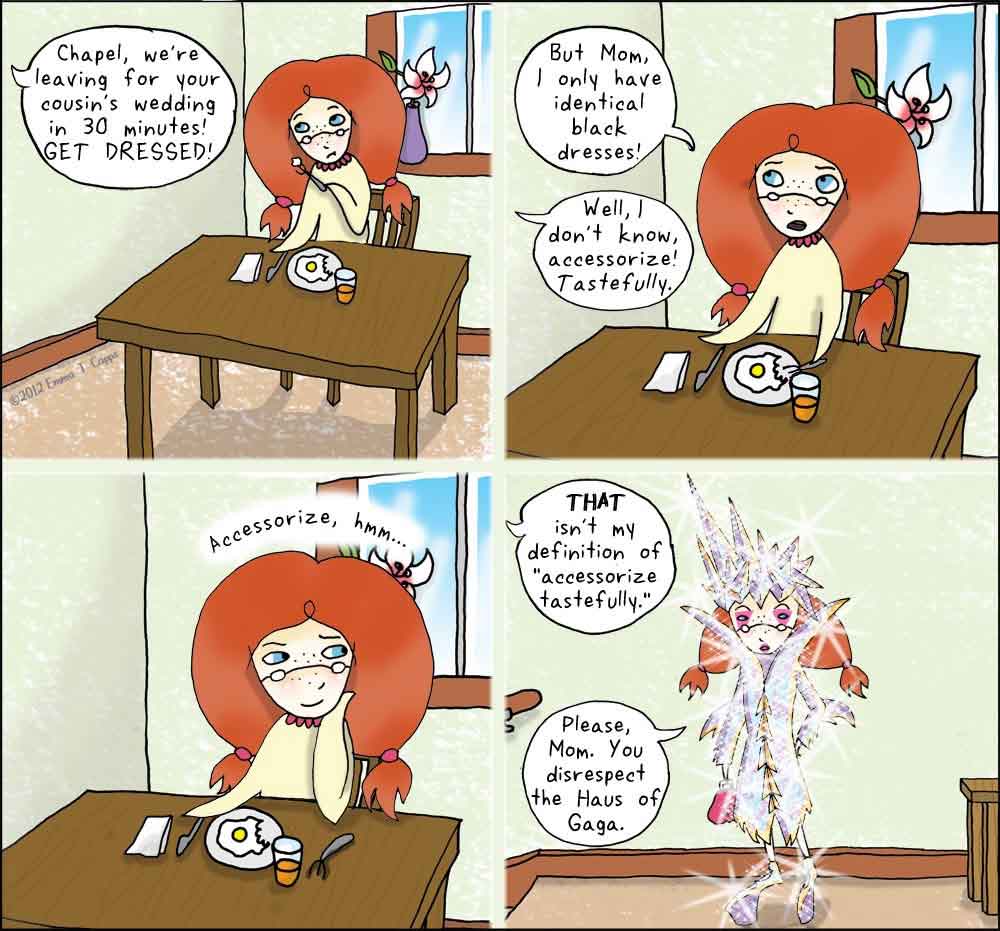 I thought it was high time we had another strip of Gaga fun! This costume was a joy to color. I certainly abused my pack of Photoshop sparkle brushes on this one, as you can probably tell. I have a personal philosophy that sparkles instantly make anything better, and Chapel's Gaga homages are no exception. It was hard to find an iconic Gaga costume I hadn't drawn yet (that wasn't made of meat) but I really love this one. I also chose this costume because the blue-ish silver color palette would actually fit in really well at a wedding, don't you think?

I don't know about you guys, but I would love to attend one of these wedding shindigs Chapel goes too. I mean, a wedding where one of the guests shows up in a Gaga costume? Sign. Me. UP.
Chapel were leaving for your cousins wedding in 30 minutes, Get Dressed. But Mom I only have identical black dresses Well I dontt know. Accessorize. tastefully. Accessorize hmmmm. that isnt my definition of Accessorize. tastefully. Please Mom! You disprespect the Haus of Gaga! Lady Gaga Dresses