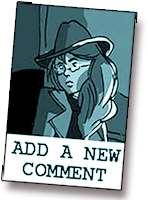 | | | | | |
| --- | --- | --- | --- | --- |
| | | | | |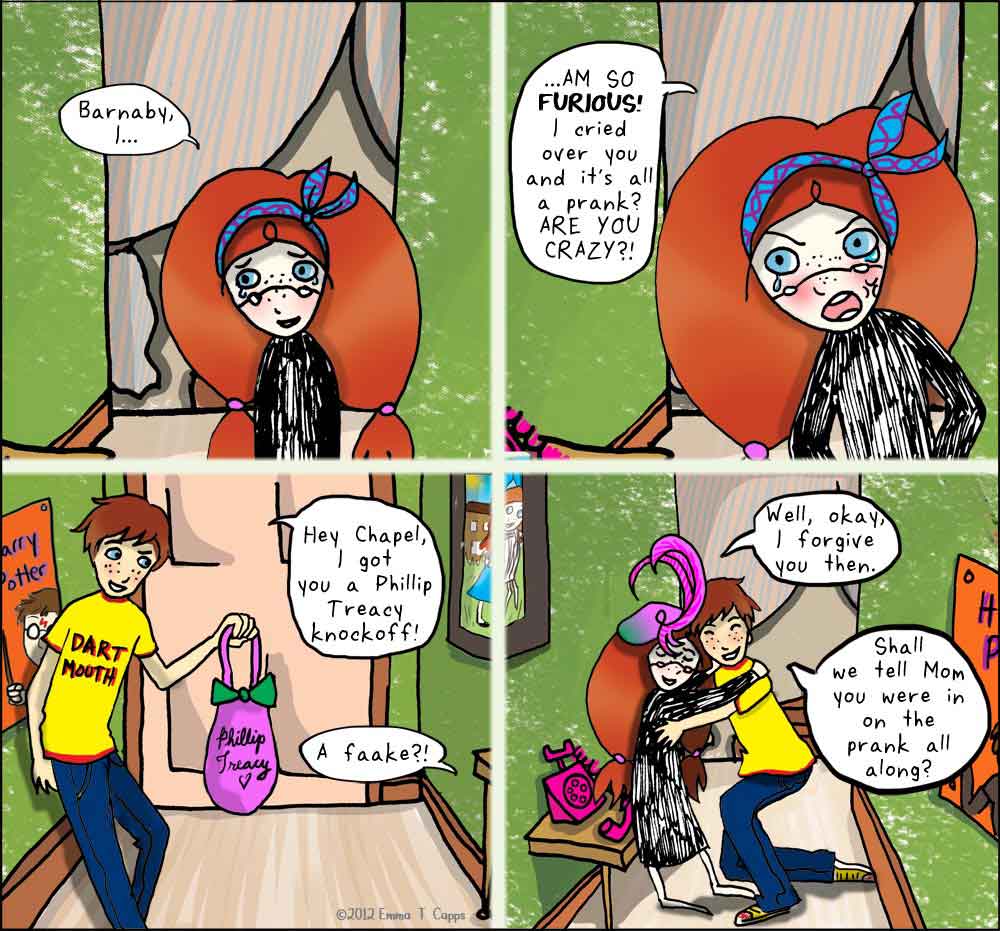 Chapel has a right to be mad at Barnaby, doesn't she? I mean he orchestrated this entire prank and brought her to tears! Still, it appears she's all-too-easily bribed even with just a cheap designer knockoff! I'm really glad I got to show Barnaby and Chapel's sibling interaction in this strip. I think it's pretty funny how Barnaby knows exactly what to give her to make her forgive him – and then has the gall to suggest they pretend she was in on it all along! Which of course she wasn't, and we can probably be sure she'll give him heck for that next week.

Anyways, what do you think of this strip? Have you had any other similar moments with your siblings? Let me know in the comments below!
Barnaby I am so furious I cried over you and its all a prank? Are you crazy? Hey Chapel I got you a Philip Treacy knowckoff. A Faaake? Well okay I forgive you then. Shall we tell Mom you were in on the prank all along?