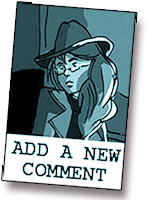 | | | | | |
| --- | --- | --- | --- | --- |
| | | | | |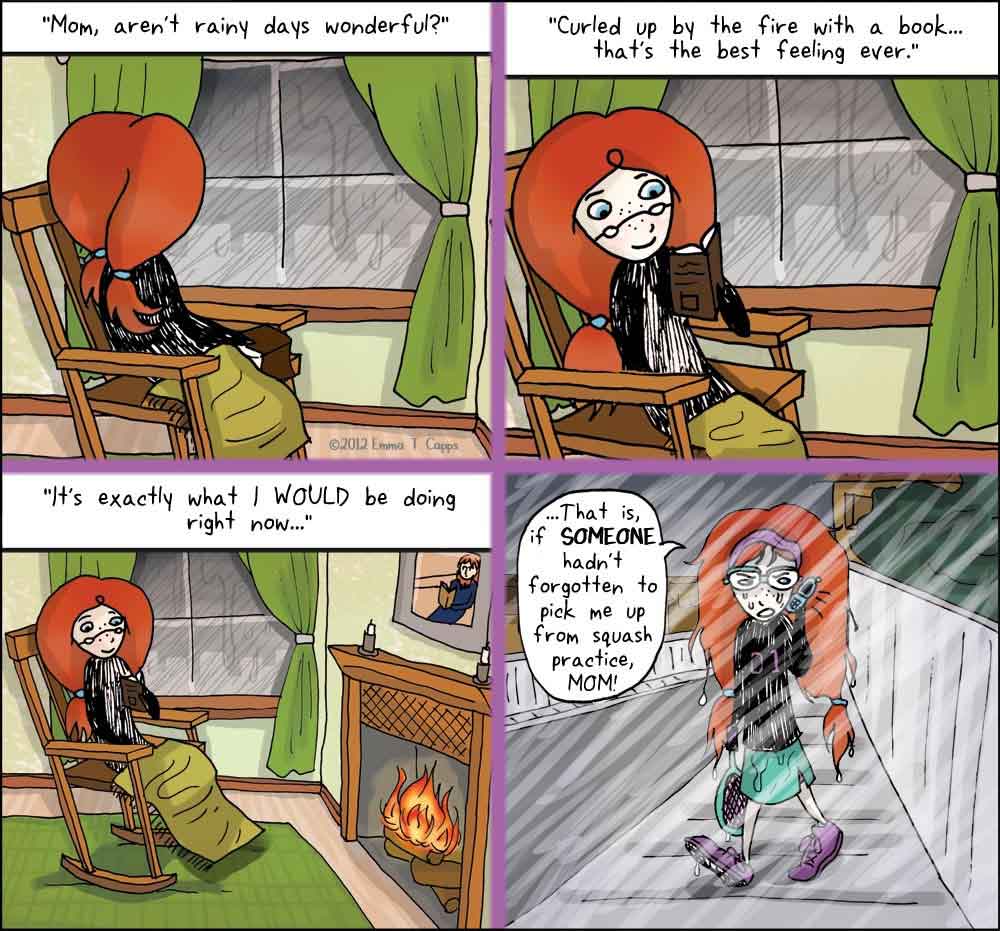 This strip was inspired by a similar rainy walk I took after my squash lesson one day! Unlike Chapel, however, I went on the walk voluntarily to get inspiration for this week's strip (and to buy some snazzy nail polish). I don't know about you guys, but I'm not very fond of the rain. I'm sure we've all had a similar experience as Chapel when we get caught in the rain at the wrong time – and all we can do is imagine ourselves at home in front of a cozy fire!

On another note, one of you requested I make a new process video over at my tumblr, and I did! I filmed the entire process of creating this strip and will be editing it together into one of my time-lapse process videos. PLEASE check back later this evening to watch the video, which I'll post right here in the comments section once I've finished it! I did something extra-special when filming this one.

Have any of you guys ever been caught out in the rain at an inopportune moment? Share your rain horror stories below, I really want to hear them! And don't forget to check back for the video later this evening.
| | |
| --- | --- |
| | |
I forgot to say goodnight to you.
check out Emma T Capps new web comic SUNNY,
The League of Fonts
THE LEAGUE OF FONTS is where typefaces are born. Every time a font is created in the world, it manifests as a living, breathing, Font – human for all intents and purposes, but unable to age or die unless their typeface falls into disuse. They live together on the League of Fonts, which serves as a secret island hub, bustling corporation, and home. It's a world full of its own internal intrigues like any office, and Times New Roman is its powerful CEO. He's got a lot on his plate lately: planning the League's famous Decennial party, struggling with modern technology, and hiding his embarrassing addiction to the Twilight movies. Times New Roman is confident he can keep everything under control…but what's an old font to do when a young boy named Louis Pepping accidentally stumbles onto the secrets of the League? Find out every Wednesday!