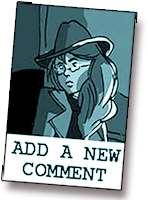 | | | | | |
| --- | --- | --- | --- | --- |
| | | | | |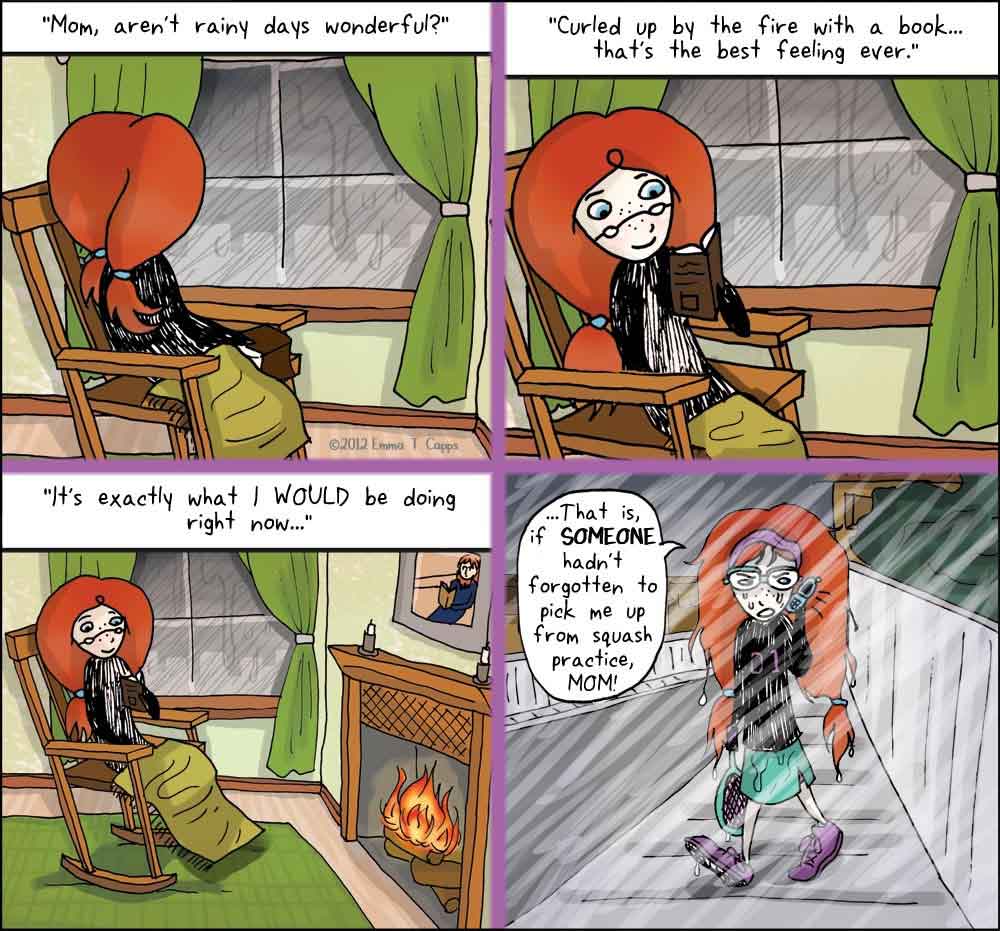 This strip was inspired by a similar rainy walk I took after my squash lesson one day! Unlike Chapel, however, I went on the walk voluntarily to get inspiration for this week's strip (and to buy some snazzy nail polish). I don't know about you guys, but I'm not very fond of the rain. I'm sure we've all had a similar experience as Chapel when we get caught in the rain at the wrong time – and all we can do is imagine ourselves at home in front of a cozy fire!

On another note, one of you requested I make a new process video over at my tumblr, and I did! I filmed the entire process of creating this strip and will be editing it together into one of my time-lapse process videos. PLEASE check back later this evening to watch the video, which I'll post right here in the comments section once I've finished it! I did something extra-special when filming this one.

Have any of you guys ever been caught out in the rain at an inopportune moment? Share your rain horror stories below, I really want to hear them! And don't forget to check back for the video later this evening.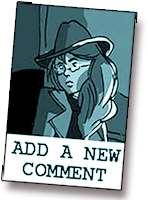 I forgot to say goodnight to you.