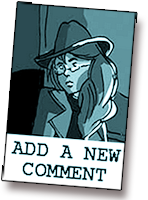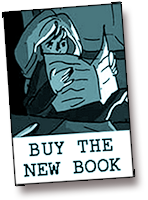 | | | | | |
| --- | --- | --- | --- | --- |
| | | | | |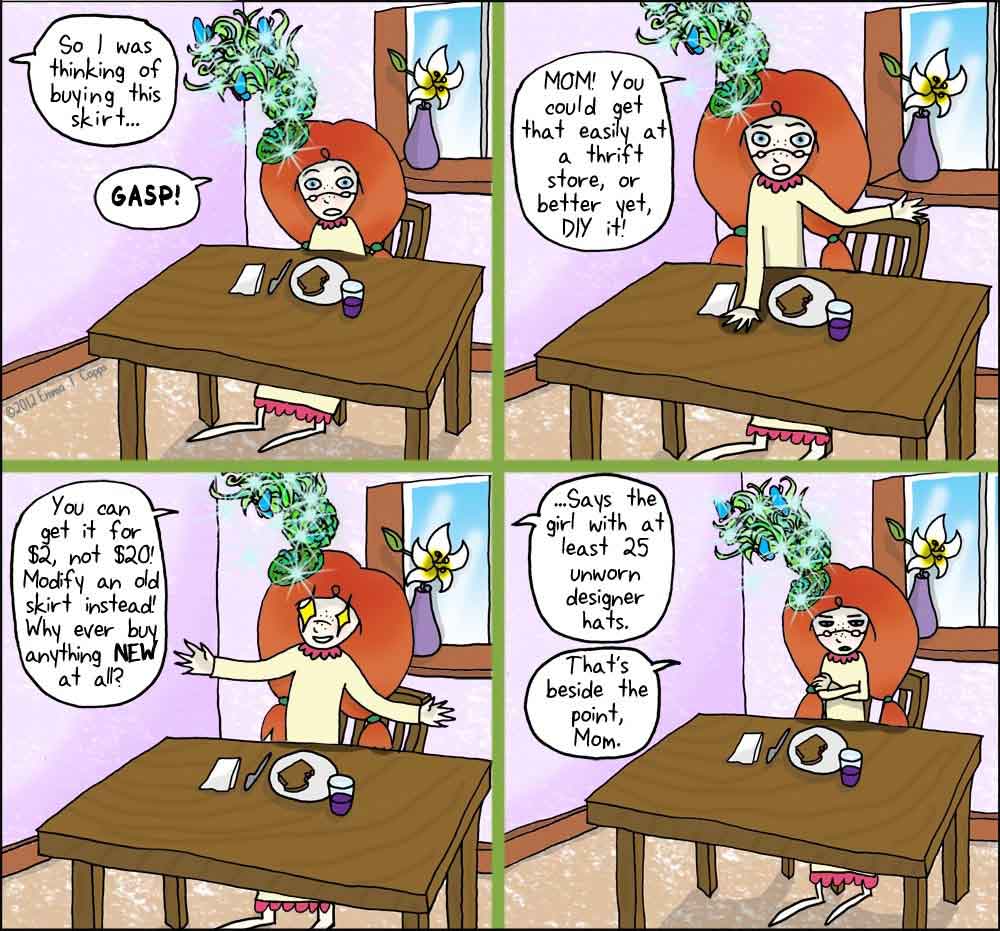 Do any of you guys like to go thrifting or do DIY projects? My dad and I really like to! We love going around to thrift stores and digging up cool finds, as well as using what we find at the thrift store to fix or modify things we have around the house. I thought it would be fun to show the juxtaposition between the obviously very large amount of hats Chapel owns and her being overly preachy about the values of thrifting and DIY'ing. I think my favorite part about this strip is how the hat on Chapel's head is just sort of the elephant in the room – no one mentions she's wearing an enormous green headpiece, but everyone notices it.

Do any of you guys like thrifting or DIY'ing? Or do you tend more to the side of "it's easier to buy it new from a store"? Let's chat below, I always love our weekly discussions in the comments section!

Also, there's something about this strip that's VERY DIFFERENT from usual. It should be pretty obvious to figure out what it is, but still, anyone want to battle it out and see who can be the first to spot what I've changed?
| | |
| --- | --- |
| | |
I forgot to say goodnight to you.