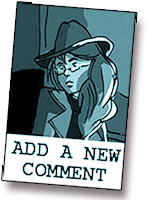 | | | | | |
| --- | --- | --- | --- | --- |
| | | | | |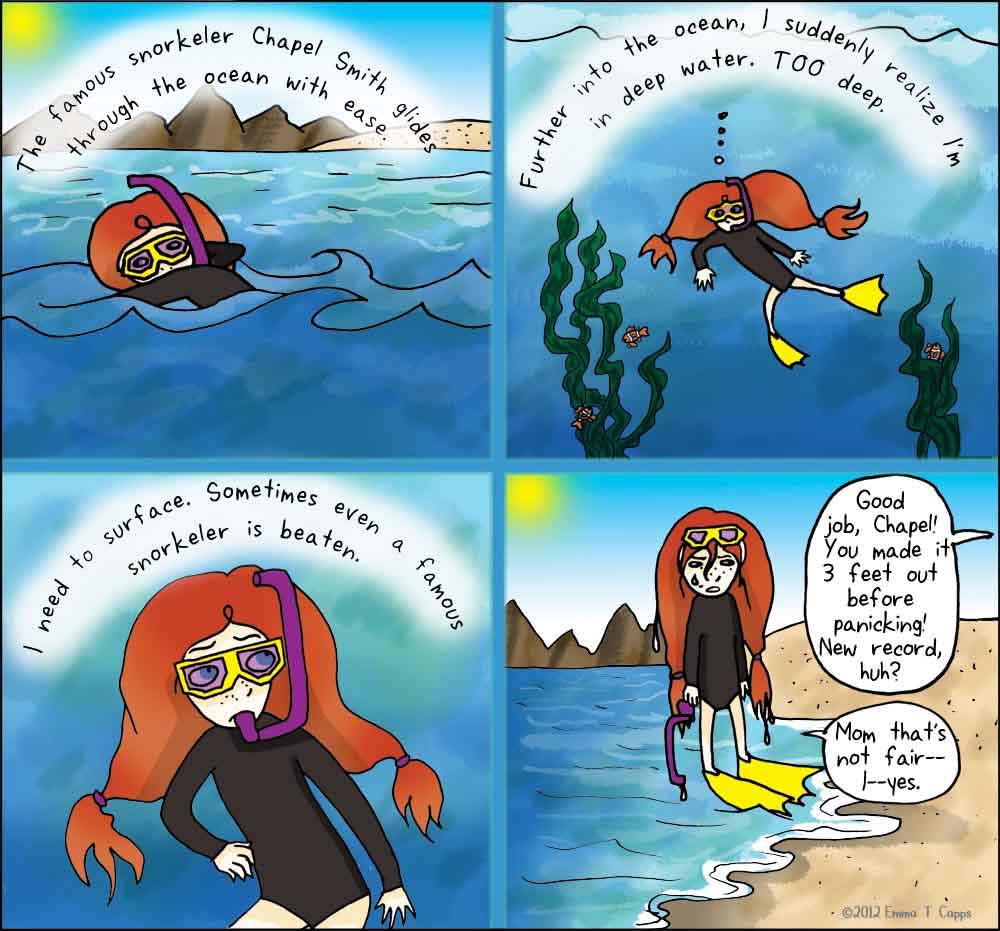 This strip is inspired by the trip I took to Hawaii over Christmas! I'd never been swimming in the ocean before, AND I'd never snorkeled before – but my dad got the bright idea to make me go snorkeling in the ocean. I was understandably pretty scared and I couldn't go more than a foot or two out at first, but my dad started getting pretty upset at how "wimpy" I was being! After I gave him a stern talking-to he let up, but I still felt the need to prove to him that I could snorkel JUST FINE…so then I snorkeled maybe 10 or 15 feet out and I was doing just fine until I had a massive panic attack and zoomed back to the shore as if my swimsuit was on fire.

Anyway, after the incident I calmly lectured my dad on his unrealistic expectations regarding my snorkeling ability. I have not snorkeled since then and instead I made a comic about it. But I do want to snorkel again sometime, because I love swimming!

Have you guys ever been snorkeling or scuba diving? What were your experiences? And also, has there ever been a time when your parents had unrealistic expectations for you? Let me know!
| | |
| --- | --- |
| | |
I forgot to say goodnight to you.
check out Emma T Capps new web comic SUNNY,
The League of Fonts
THE LEAGUE OF FONTS is where typefaces are born. Every time a font is created in the world, it manifests as a living, breathing, Font – human for all intents and purposes, but unable to age or die unless their typeface falls into disuse. They live together on the League of Fonts, which serves as a secret island hub, bustling corporation, and home. It's a world full of its own internal intrigues like any office, and Times New Roman is its powerful CEO. He's got a lot on his plate lately: planning the League's famous Decennial party, struggling with modern technology, and hiding his embarrassing addiction to the Twilight movies. Times New Roman is confident he can keep everything under control…but what's an old font to do when a young boy named Louis Pepping accidentally stumbles onto the secrets of the League? Find out every Wednesday!