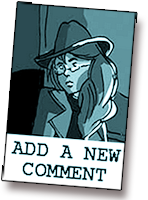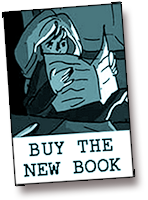 | | | | | |
| --- | --- | --- | --- | --- |
| | | | | |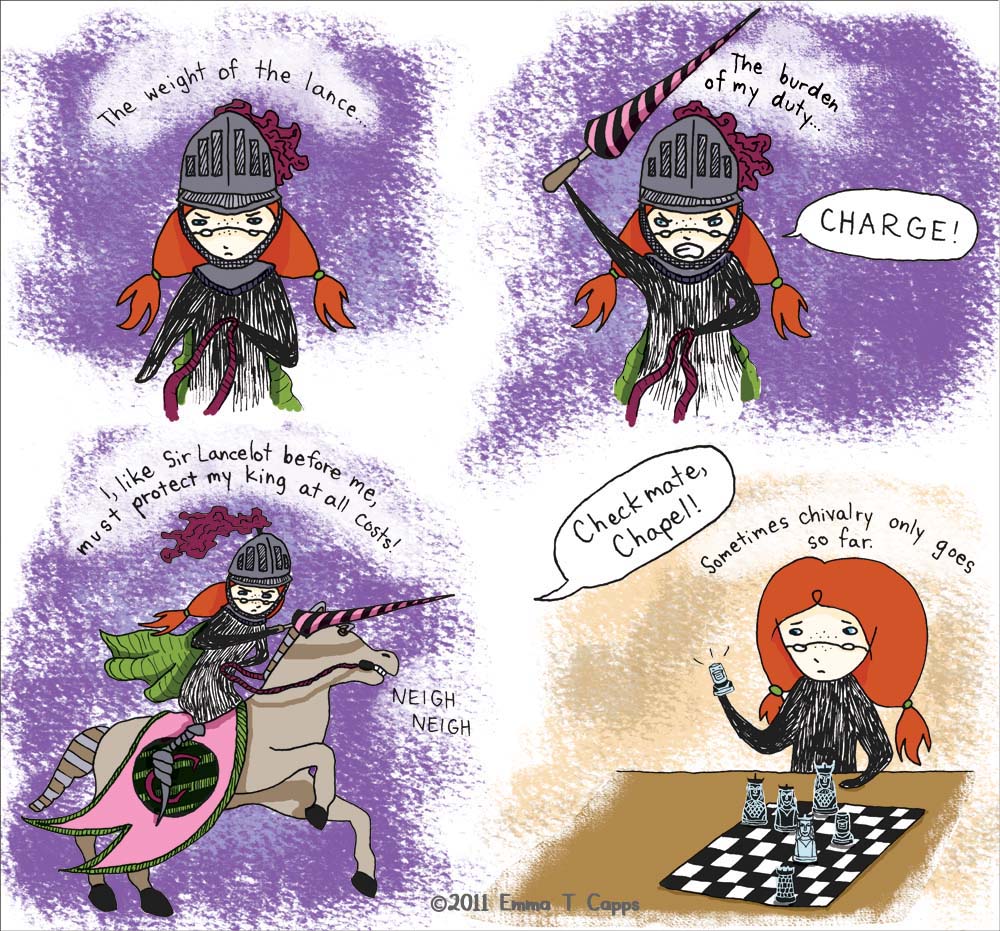 There are two Easter eggs in the last panel. First, the designs of the chess pieces are taken from my dad's original "Through the Looking Glass" game for the Mac. Second, the position of the pieces is the exact one represented by the characters when Alice checkmates in Lewis Carroll's book "Through the Looking Glass," only with the black and white suits reversed, because I didn't feel like coloring all of Chapel's horses black.
The weight of the lance. The burden of my duty. CHARGE! I, like Sir Lancdelot before me, must protect my king at all costs! NEIGH NEIGH Checkmate, Chapel! Sometimes, chivalry only goes so far.