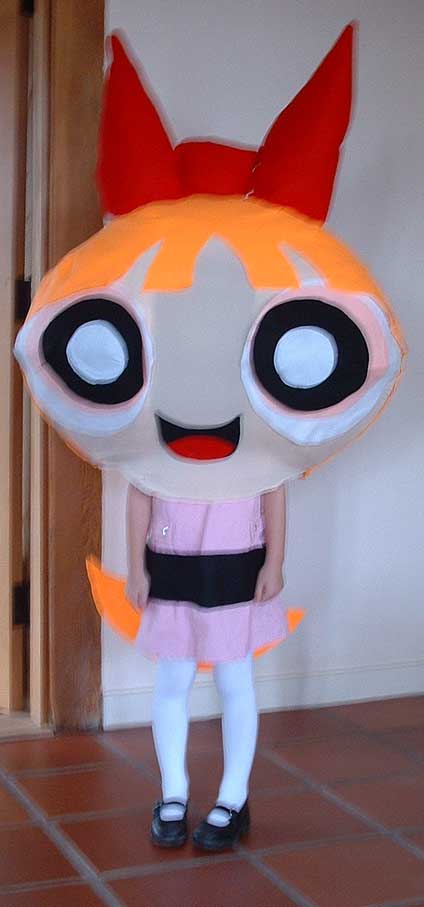 When I was younger, I loved the Powerpuff Girls and I too danced to "Buttercup (I'm a Super Girl)" by the Japanese girl band Shonen Knife on our kitchen table! My dad spent two weeks making an elaborate Halloween costume of Blossom when I was in PreK because I identified with Blossom; my mom liked Buttercup because she's sarcastic (both my mom and Buttercup) and my best friend liked Bubbles. I drew myself as the 4th PPG when I was 5! Can you spot the differences between young Chapel's kitchen and the present-day kitchen? Check in next Friday for the answers!
If you appreciate the adorableness that is young Chapel in her nightgown, then you'll love this
Anniversary greeting card
I designed featuring young Chapel which you can buy from my Zazzle store.